In previous years we attended the TransWorld Show in March and then set our production schedules based upon the orders placed at this show.  Since the 2021 Show has been postponed until May 6th, this does not allow us sufficient time to produce and complete orders as we have in the past.
We have therefore taken the extraordinary measure of pre-building and creating limited quantities of our newest most popular items, so that extremely limited quantities of select items are built and immediately available for the 2021 season.
For the 2021 Season our products will be made available in the following (3) ways: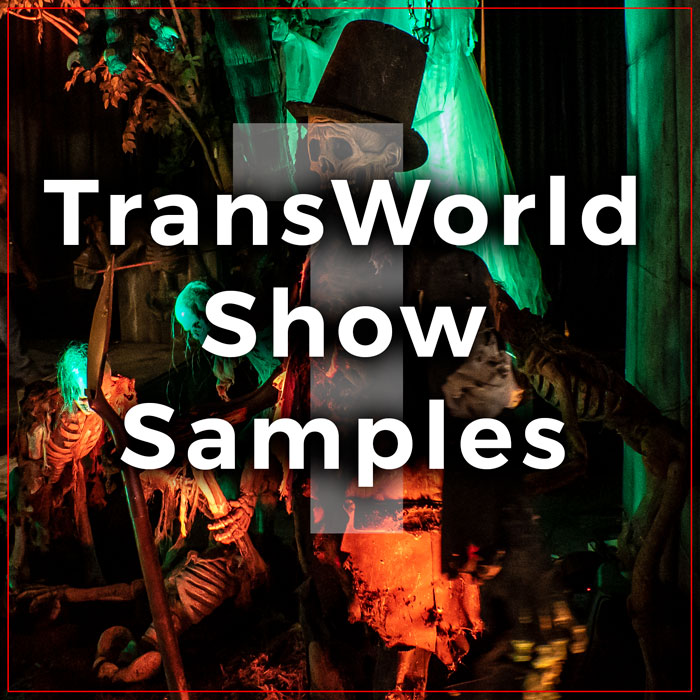 TransWorld Show Samples– our Trade show booth display items which are available at the end of the show.  Please email us for a short list of remaining available items for pickup at the show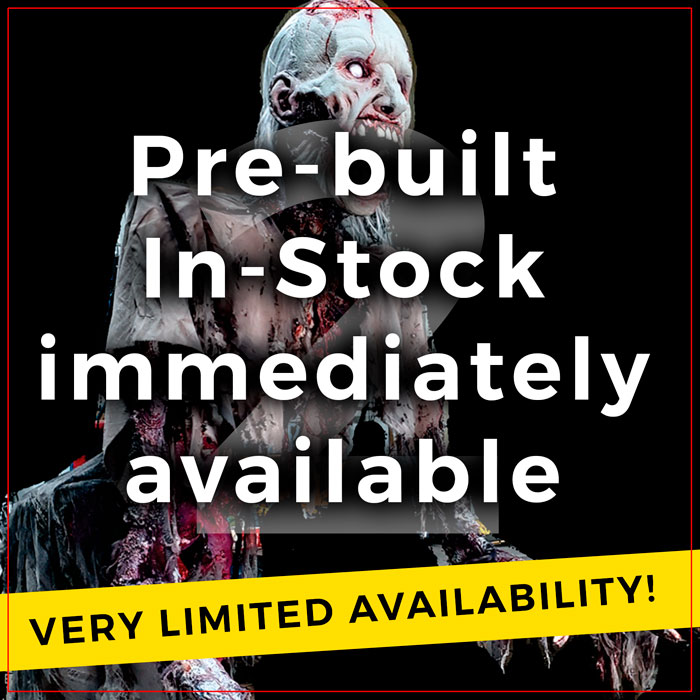 Pre-built In-Stock immediately available items from existing Inventory– Quantities are extremely limited and these will be sold on a first come first serve basis and will ship out upon order confirmation immediately after the TransWorld Halloween Show.
Please email us for the "most up to date" list of remaining in-stock and available items to ship out immediately after the TransWorld Show.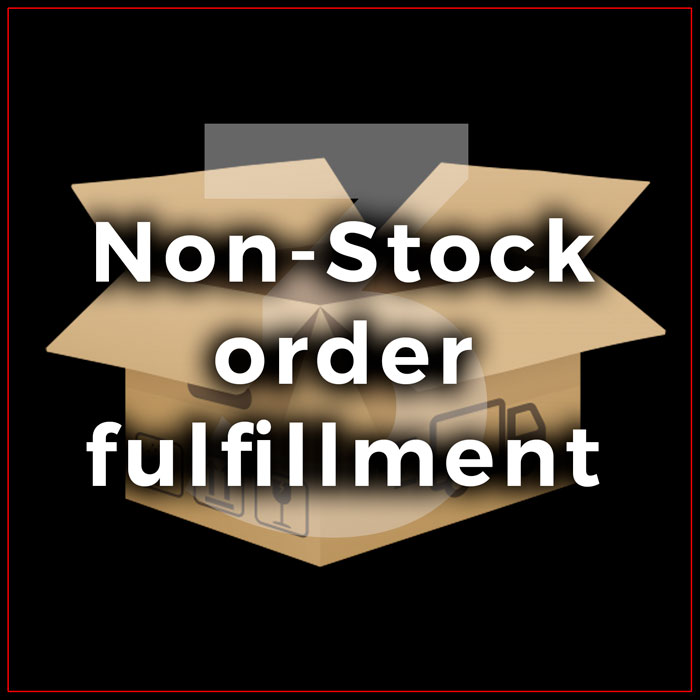 Non-Stock order fulfillment– For all other Non-Stock items, please email us your order request and we will assess completion times on a case by case basis. Clients will be advised prior to acceptance of order of proposed ship date, which if agreed upon shall be guaranteed.
The Scarefactory, Inc. is a full service Design and Fabrication Animatronics Studio that specializes in creating Haunted Attractions and everything that goes into them. We are best known for our catalog line of economically priced animated characters, furniture, fixtures, and props, but we also design and execute full attractions of any theme for clients across the globe. To grow and support our clients, we strive to develop over 30 new products each year to provide Innovation – not Imitation – to the Haunted Attractions industry. Our incredible staff is comprised of Degree'd and Accredited artisans and technicians who meticulously handcraft each and every piece we sell. We take tremendous pride in the unparalleled finished product we provide our customers. Each year, we provide our products and services to more than 500 attractions (haunted and non) around the world, and we look forward to having the opportunity to discuss the role the Scarefactory can play in your attraction.