THIS ATTRACTION HAS BEEN SOLD BUT PLEASE CONTACT US ABOUT CUSTOM ATTRACTIONS WE CAN BUILD FOR YOU!
EMAIL US AT scarefactory@msn.com or call  (212) 256-1902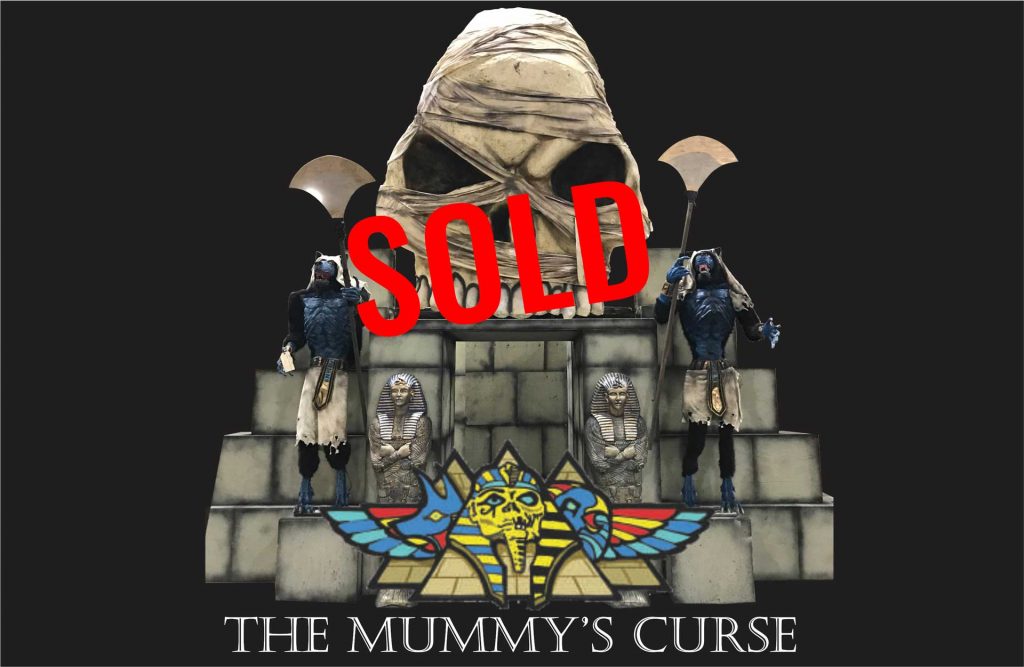 Act now, first come first sold! As of December 1st, 2018, we have a rare opportunity for buyers interested in a full attraction at an incredible value. The Mummy's Curse Experience with a complete turn-key Walk-Through Attraction featuring over 60 animated characters, sets, props, costumes, walls, lighting, and sound as well as our complete line of interactive carnival games that have been themed to fit the Mummy Experience. All available for purchase after three days of use at the Bahrain Grand Prix. The attraction is currently set up and available to view in our production studio in Columbus, Ohio USA and we welcome you to visit.
Mummy's Curse Ring Toss
Mummy Brain Smash
Mummy's Tomb Ring Toss
Mummy's Head Hi-Striker
Mummy Operation – Canopic Jars
Angry Vultures Slingshot Game
Mummy's Curse Attraction Facade
Mummy's Curse Walk-thru Attraction
View the layout, full inventory list, photos, and more information in the Dropbox link HERE
View a YouTube video of the Attraction setup in our Studio at the link here:
Please email scarefactory@msn.com for pricing and general inquiries.