[espro-slider id=9736]
The Wizard's Duel
Step inside an interactive game like no other! The Wizard's Duel is a 2 player game that allows participants to cast spells utilizing our custom wireless Magic Wand technology at their opponent's targets to not only score points, but trigger a variety of startling effects on your adversary! Each target effect is designed to inhibit your opponent's ability to accurately cast a spell back at your own targets.
The Wizard's Duel is a fantastic spectacle to watch as players are pitched on motion platforms, blasted with air, attacked by snakes, skeletons, grabbed by giant hands, vibrated, fogged, and are submitted to mini magical explosions! The only thing more fun than watching is actually getting to play. Game time is adjustable, and at the end of the Duel the highest score wins!
To have your questions answered, or place an order for The Wizard's Duel or a custom themed shooting gallery, send us an email! 
---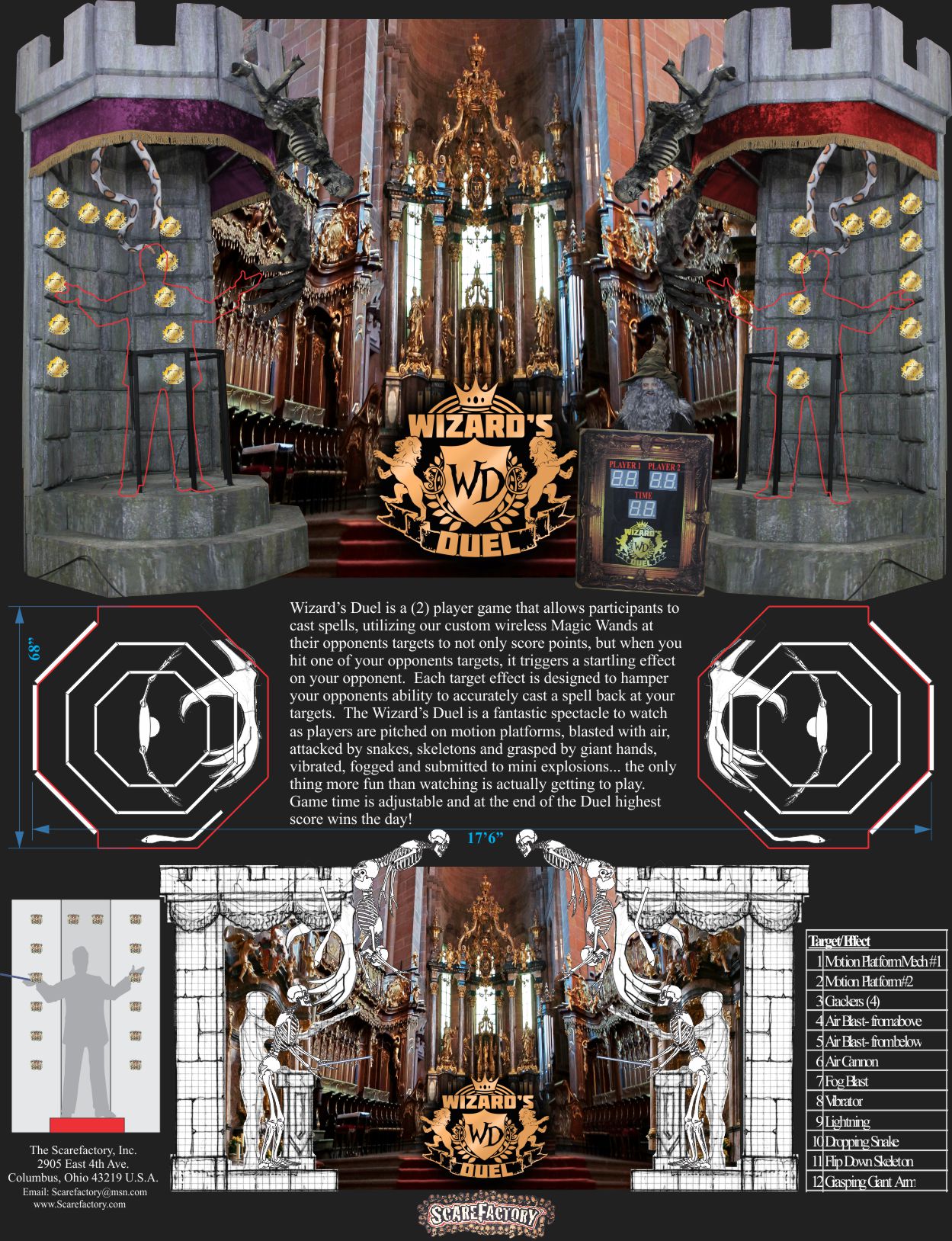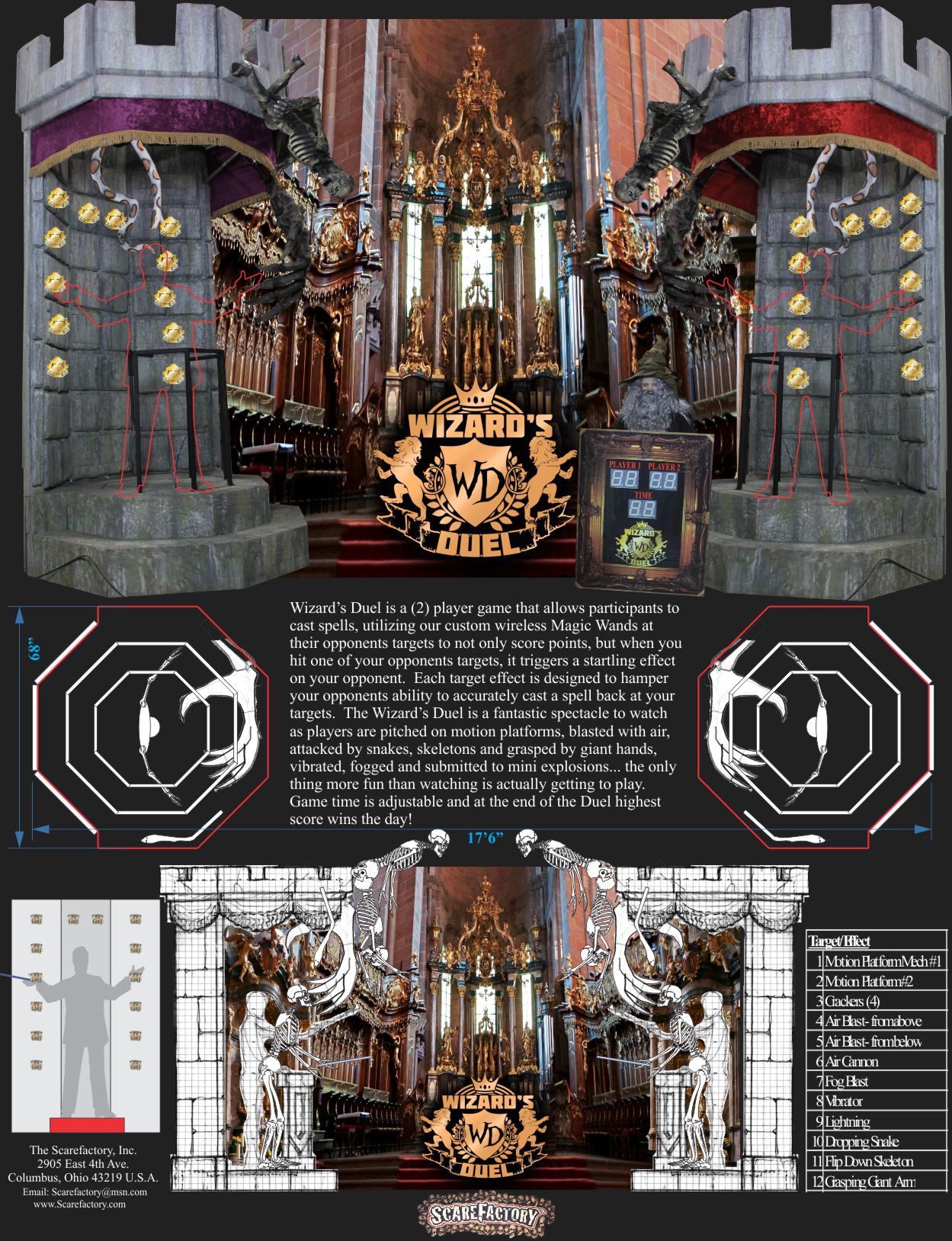 Share!